Brenda Cohen
Brenda Cohen is a Wiradjuri woman who has resided in Cobar for the majority of her life. She has spent her life tirelessly working with children and dedicated her time to improving the education in Aboriginal communities. After obtaining her Bachelor of Teaching (Early Childhood), she spent time working in an isolated Aboriginal community in Queensland. She has two children and two grandchildren and spends most of her free time with her family. She is a board member of the Cobar Aboriginal Land Council, a committee member for the Cobar Mobile Services, a board member on the Cobar Pre-school, a member of the Domestic Violence Committee (CDV) and is involved in the Reconciliation Action Plan Group through her employment with CentaCare. 
Contact: brendac1967@gmail.com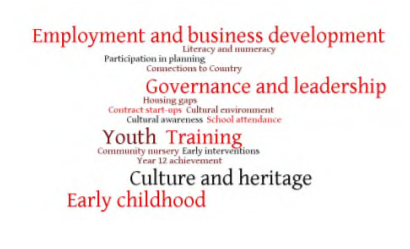 Cobar Community Priorities and Priority Actions
- Improve the well-being of Aboriginal children and young people in Cobar;
- Provide a cultural and spiritual environment for our people, including raising the wider community's awareness and understanding of Aboriginal culture and creating opportunities for families to be connected to Country and identity;
- Raise our capacity to participate in identifying, planning and implementing activities and projects that address CWP priorities and community needs, including developing a stakeholder/CWP engagement protocol;
- Actively encourage increased activity in business creation and acquisition and greater participation of local Aboriginal people in the workforce; and
- Work in partnership with housing providers to increase the stock of housing to meet all the needs of our community.